Experts in Heat Pumps and Air Conditioning Since 1975
Varcoe Air conditioning and Heat Pumps are Auckland's leading Heat Pump Specialist. Owner operated since 1975 and with a showroom in Papakura, we pride ourselves on our quality of design, our quick and clean heat pump installations and our after sales service. We only install top quality heat pump brands such as Mitsubishi Electric, Daikin and Panasonic that are renowned for their quietness, reliability and superior energy efficiency.
Our team of extensively trained industry professionals, ensure expert installations that surpass heat pump and air conditioning industry standards of quality control.
Varcoe offers leading heat pump "Advice, Design, Install and Service".
We work with you to find the most cost effective and efficient heat pump system for YOUR needs.
Our team of qualified experienced installation team will ensure your heat pump is professionally installed with minimal disruption.
Contact us today and book a free no obligation quote to find the right solution at the right price for you and your family.
Tim Fawdray
Managing Director
Tim has been an integral part of Varcoe Air conditioning and Heat Pumps for the last 24 years, taking Ownership in 2001. Tim is a qualified Refrigeration Engineer with a wealth of knowledge in the air conditioning and refrigeration sector. Outside of work Tim enjoys motorsports, squash and fishing.
John McKenzie
Operations Manager
John has over 20 years experience in the industry, he can provide the best solutions for your home, whether it's a new build or existing installation. John also provides heat pump solutions for commercial buildings and will find the best solution to meet your needs and achieve the results you are after.
Andrew Dwyer
Service Manager
Andrew has recently returned to Varcoe Air Conditioning and Heat Pumps as our Service Manager. He previously worked here as a Technician however left to explore overseas where he got more involved in the commercial sector. On his return to New Zealand he started getting involved in project management. His role at Varcoe will include managing the service, maintenance and repairs side of the Company and devolping a greater commercial presence.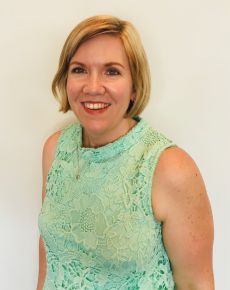 Kristin Brown
Accounts Administrator/EA to Director
Kirstin has excellent organizational skills utilized in co-ordinating and taking care of the day to day accounts at Varcoe Air conditioning and Heat Pumps. She has been keeping accounts for the past 20 year so if you have any queries don't hesitate to contact her.
Hannah Strange
Customer Services Administrator
Hannah takes care of the incoming phone calls and enquiries at Varcoe Air Conditioning and Heat Pumps. She has worked in the Customer Services industry for the past 10 years. She will do her best to help you with her friendly, can-do attitude.
Harley Kennedy
Senior Technician
Harley has been working in the industry for over 10 years. He is a expert in the fields of Air Conditioning repairs, servicing and installations.
Varcoe Air Conditioning and Heat Pumps Showroom
Payment options
Q Card
Credit Card
Cash
Cheque
Direct Debit
*Q Card and Credit Card incur a 2.5% surcharge